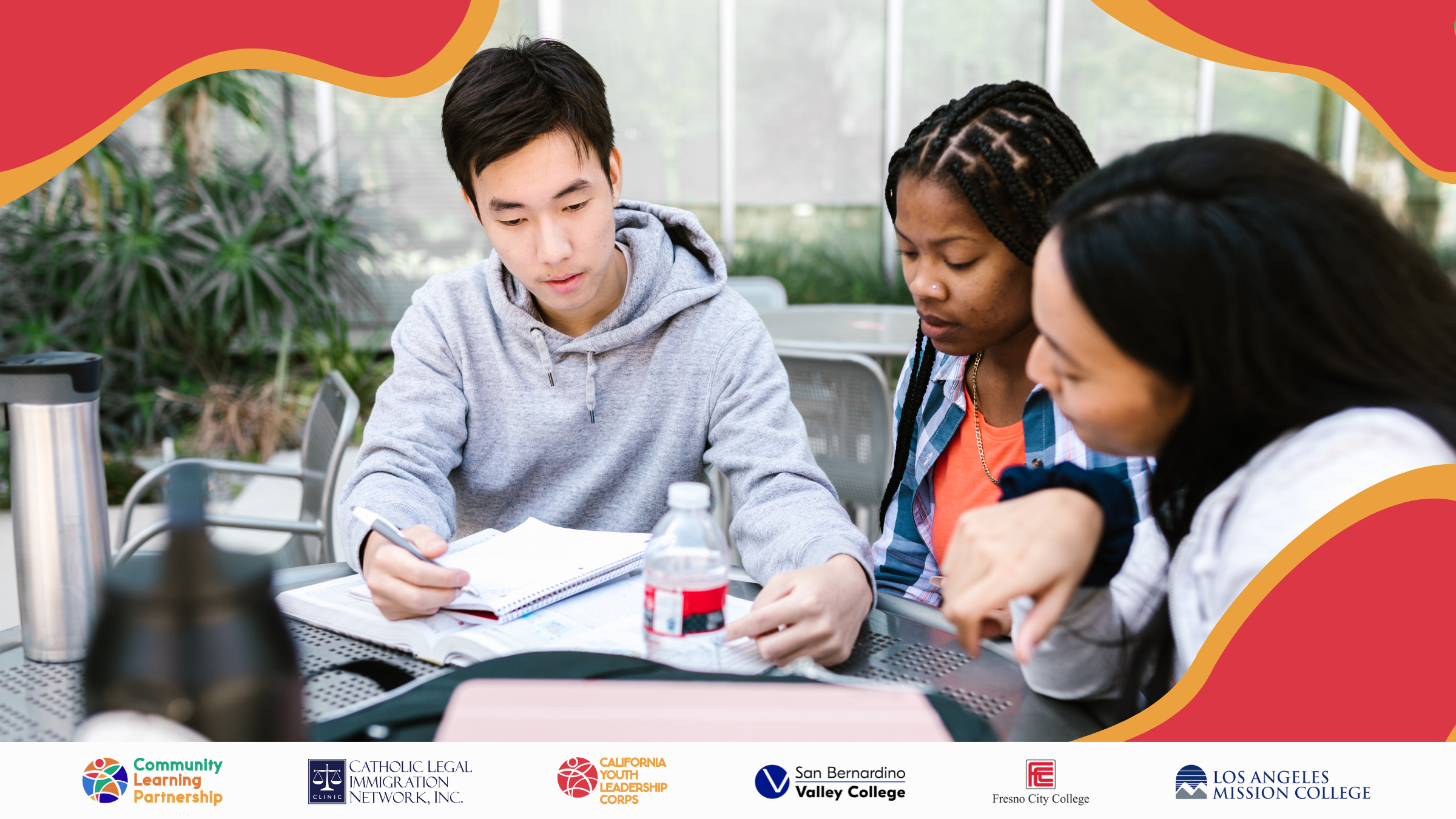 14 Feb

Immigration Legal Services Pathway Fellowship

About Our Immigration Legal Services Pathway Fellowship

California Youth Leadership Corps (CYLC) has partnered with the Catholic Legal Immigration Network Inc. (CLINIC Inc.) selected community colleges, and Department of Justice-recognized community-based immigration legal services organizations to create a new community change learn-and-earn career pathway in community-based immigration legal services. This Community-Based Immigration Legal Services Pathway Fellowship will expand the number of well-trained advocates, practitioners, paralegals, legal assistants, and nonprofit leaders in underserved immigrant communities. 

Fellows who participate can receive a fellowship stipend of up to $10,000.
What benefits can students expect to gain through this fellowship?
This six-month fellowship consists of:
Training in Immigration Law. Fellows take CLINIC's Comprehensive Overview of Immigration Law (COIL) through an eight-week virtual e-course, which requires at least 8 hours of study per week, alongside their courses for their course of study. The COIL provides an overview of core immigration law concepts and legal skills to enable students to quickly learn the fundamentals of immigration law and gain the training background to become effective legal advocates for low-income immigrants. 
Work-based Learning. To gain on-hands experience in the practice of immigration law, students are placed at a Department of Justice-Recognized community-based immigration legal services organization. The time commitment will be determined at field placement. Students typically work between 10 and 20 hours per week. 
Robust Academic and Social-Emotional Supports. Fellows participate in weekly check-ins with faculty and staff and are provided with the academic and social-emotional supports needed to succeed. 
Leadership Development and Enrichment Activities. Students also participate in enrichment activities such as leadership development workshops and activities and career advising that prepares them for employment as a legal advocate and/or practitioner in their local community.

Eligibility:
Students must be enrolled at participating colleges to apply.  While all majors and courses of study will be considered, priority will be given to students pursuing Ethnic Studies or Paralegal Studies. Fellows will be selected and onboarded on an ongoing basis.

Application Deadline:
The application for the first cohort of fellows opens on Tuesday, February 14, 2023 and closes on April 15th, 2023. 

Contact Information:
For questions or more information about the fellowship please contact: 
Rosa M. García | rosa@communitylearningpartnership.org
Genet Areda | genet@communitylearningpartnership.org
Apply to our Immigration Legal Services Pathway Fellowship!