East Los Angeles College (CYLC)
0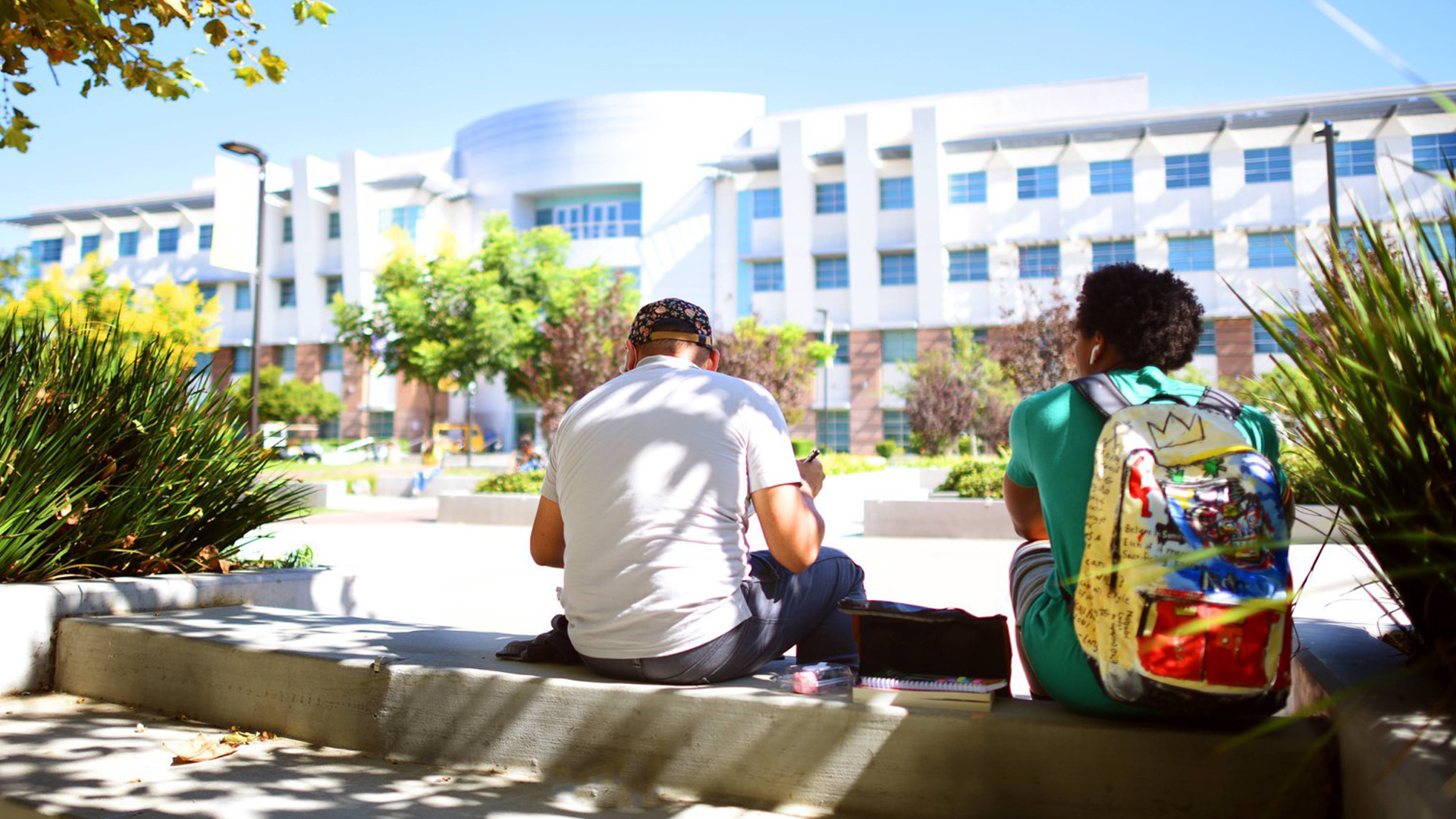 About this course
California Youth Leadership Corps-East Los Angeles College Program
East Los Angeles College's (ELAC) mission is to "empower students to achieve their educational goals, to expand their potential, and to successfully pursue their aspirations for a better future for themselves, their community, and the world." California Youth Leadership Corps (CYLC) is a partnership between East Los Angeles College (ELAC), participating scholars, and community-based organizations. CYLC-ELAC is a cohort-based academic community organized to provide scholars with a robust foundation of skills to thrive academically and serve as community change agents on campus and for their communities. CYLC-ELAC focuses on enrolling historically marginalized students, primarily between 18-24 years old, who have faced barriers to education and employment.
CYLC-ELAC applies the learn-and-earn model, focused on economic mobility through education and work experience, while simultaneously preparing students to become change agents in their communities in rewarding careers. The CYLC-ELAC program is creating community change-stackable career pathways focused on public, community, and environmental health. Through a series of courses, CYLC-ELAC scholars explore the social determinants of health that play a critical role in shaping health inequalities and disease patterns within and across marginalized populations.
CYLC-ELAC scholars enhance the partner organization's mission by working at least 10-20 hours weekly on meaningful projects with local nonprofits, social justice organizations, and organizations providing critical healthcare services to low-income communities. Scholars are offered compensation at an hourly rate of $15 per hour, and participants can earn up to $10,000 during their participation in the program. Participants also receive wraparound services such as counseling and social-emotional support to succeed in college and the workforce.
CYLC-ELAC scholars complete four transferable Health Occupation (HLTHOCC) courses embedded with high-demand competencies for healthcare professionals and social service providers. Academia topics include HIPAA, ethics, professionalism, diversity, inclusion, equity in the workplace, cultural awareness, teamwork, collaboration, conflict resolution, customer service, safe practice, standard precautions, medical terminology, and First Aid to earn a Health/Service Careers Foundational skilled certificate.
In addition to the four HLTHOCC Core courses, students may take three additional courses in the Family & Consumer Studies subject (FAM &CS) to focus on gerontology and receive a stackable Certificate of Achievement in Gerontology Health. The certificate of achievement prepares students to pursue entry-level employment servicing the aging population to support California's needs, interests, abilities, and issues. Courses provide the fundamentals required within the healthcare industry.
In addition to the four HLTHOCC Core courses, students may take one of the following transferable courses to focus on a specific area of study:
BIO 051 Introduction to Public Health for Scientists and Health Professionals
This course introduces the discipline of Public Health to scientists and health professionals. Students understand the basic concepts and terminology of public health and the history and accomplishments of public health officials and agencies. An in-depth examination of the core public health disciplines is covered, along with the epidemiology of the infectious and chronic disease, prevention, and control in the community.
ENV SCI 001 Introduction to Environmental Science
The course encompasses the scientific analysis of real-world challenges arising from human activities' environmental impact. The course covers the environmental systems, population growth, uneven consumption and degradation of global resources, sustainability, climate change, conventional and alternative energy sources, air and water pollution, waste treatment, and recycling. In addition, the course covers practical solutions encumbered by the economics of pollution, inadequate regulation and policy, and environmental justice issues.
LAW 060 Environmental Law and Policy
This course covers the history and evolution of environmental law and policy related to climate change, air and water pollution, waste management, and wetlands. The course focuses on the Clean Air Act, Endangered Species Act, and the National Environmental Policy Act.
CHICANO 022 Chicano/a and Latino/a Healthcare Issues
This course explores health issues and conventional and alternative healthcare practices in the Chicano/ Latino community. Focusing mainly on the impact of socio-economic status, environmental issues, and nutritional and cultural attitudes regarding health and healing in Chicano/Latino communities.
HEALTH 008 Women's Personal Health
This course comprehensively reviews essential issues related to women of diverse backgrounds. This course covers practical approaches to understanding women's health concerning physiological and psychological aspects of nutrition, mental health, exercise, hygiene, cardiovascular disease, cancer, sexuality, reproduction, drugs, and other diseases common to women.
HEALTH 043 Men's Health and Fitness 
This course teaches students about men's health issues. It studies topics such as domestic abuse and violence, stress, alcoholism, disease transmission, and other physical, emotional, and social topics related to men's health, fitness, and wellness.
Please contact Liza Ramos at RAMOSL4@ELAC.EDU if you have any questions.
Hosted by: Career Technical Education
Videos
Latest Information
Apply Now
"The California Youth Leadership Corps is an invaluable program. To be able to be a part of this statewide initiative that provides a pathway to success for economically disadvantaged, underrepresented students is something that we at ELAC are proud of. These students will be able to earn wages while also receiving valuable mentorship, job training, and will have the opportunity to lead a community health campaign here at ELAC." –  ELAC President Alberto J. Roman.
Contact Information
Liza Ramos, CYLC-ELAC Program Lead
Allied Health Adjunct Faculty
East Los Angeles College
1301 Avenida Cesar Chavez
Monterey Park, CA, 914754
Google Voice: 562-653-6604
Email: RAMOSL4@ELAC.EDU