Community Learning Partnership (CLP) is a national non-profit organization focused on building a workforce of credentialed, knowledgeable, and skilled leaders to lead and organize for change in their local communities. 
CLP's statewide initiative, California Youth Leadership Corps (CYLC) has launched community change learn-and-earn career pathways in leadership and social change, public and community health, clean energy planning and development, and community planning and economic development.
CYLC is collaborating with its state and local partners to create new career pathways in community-based immigration legal services and language justice to prepare youth to provide critical services to marginalized immigrant communities in California.
We serve historically marginalized students, low-income students, students of color, Opportunity Youth, LGBTQIA+ individuals, immigrants, individuals impacted by the criminal legal system, and students who are eager to make a change in their communities.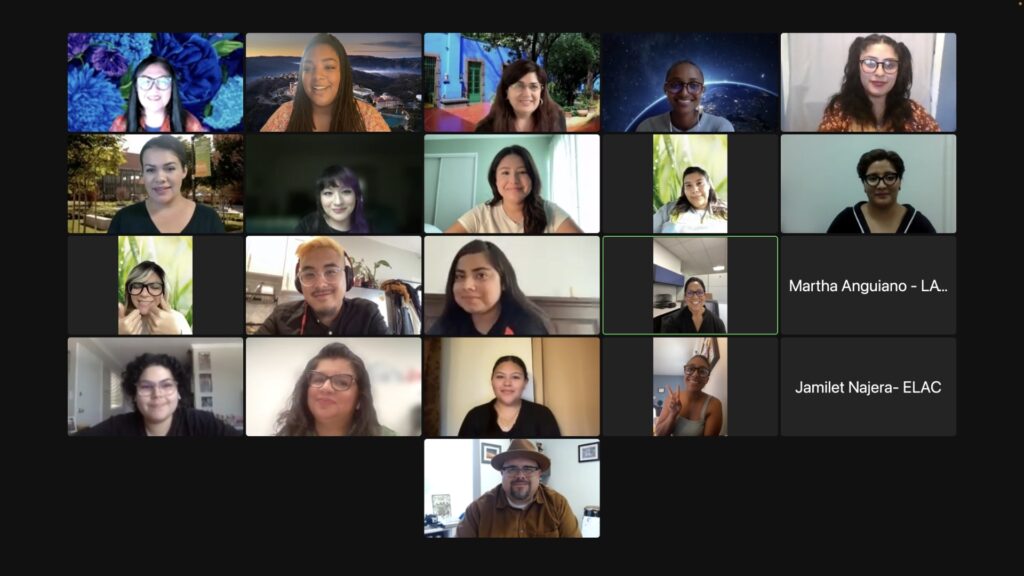 CYLC faculty, staff, and students meet with Lisa Salazar, Manager, Youth Development Department, City of Los Angeles.