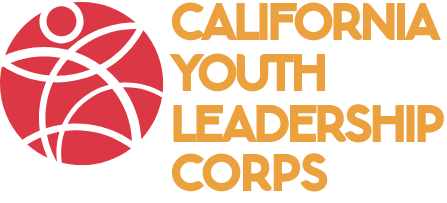 28 Jun

Funding for CYLC is Restored in Governor's Budget

"On June 27th, Governor Gavin Newsom signed the 2023-2024 state budget bill (SB 101) into law. This  legislation restores $20 million in state funding for California Youth Leadership Corps (CYLC). CYLC, a statewide initiative of the Community Learning Partnership (CLP), is working to expand community change learn-and-earn career pathways across California.

"CYLC applauds Senator Maria Elena Durazo, Senate and Assembly Budget Committee Chairs Nancy Skinner and Phil Ting and Senate Pro Tem Toni Atkins for fighting to restore these critical investments to CYLC in the Governor's budget. This funding will allow thousands of young people to access postsecondary credentials and paid work-based learning opportunities, where they can gain hands-on experience at nonprofit organizations doing impactful work that benefits their local community, while they earn an academic credential," said Rosa M. García, Ed.D., Executive Director of CLP & CYLC.

"CLP is grateful to Governor Newsom and his Administration for supporting the CYLC program. CLP  looks forward to continuing to work with the Administration to ensure a more equitable and inclusive democracy by preparing the next generation of community organizers and young leaders to create change in local communities," said Rosa M. García, Ed.D., Executive Director of CLP & CYLC.

CYLC has formed community college partnerships with De Anza College, Los Angeles Trade Tech College, Riverside City College, East Los Angeles College, Los Angeles Mission College, Fresno City College and San Bernardino Valley College. This funding will allow CYLC to sustain and expand its work and serve thousands of community college students across the state.

"Restoring $20 million in the Governor's budget will allow CYLC to continue to develop a unique, holistic cohort-based model that prepares historically marginalized youth with experience in community organizing, leadership and advocacy skills, and the postsecondary credentials necessary to assume leadership roles as community organizers, change agents, and nonprofit leaders," said Genet Areda, Program Director of CYLC.

                                                                                          ### 

Community Learning Partnership (CLP) is a national non-profit organization committed to building a workforce of credentialed, knowledgeable, and skilled leaders to organize for community change in their local communities. California Youth Leadership Corps (CYLC) was established under CLP to empower  historically marginalized youth and ensure that they are civically engaged. CLP/CYLC community change career pathways offer certificates and degrees in community leadership, development and organizing along with community work experience.