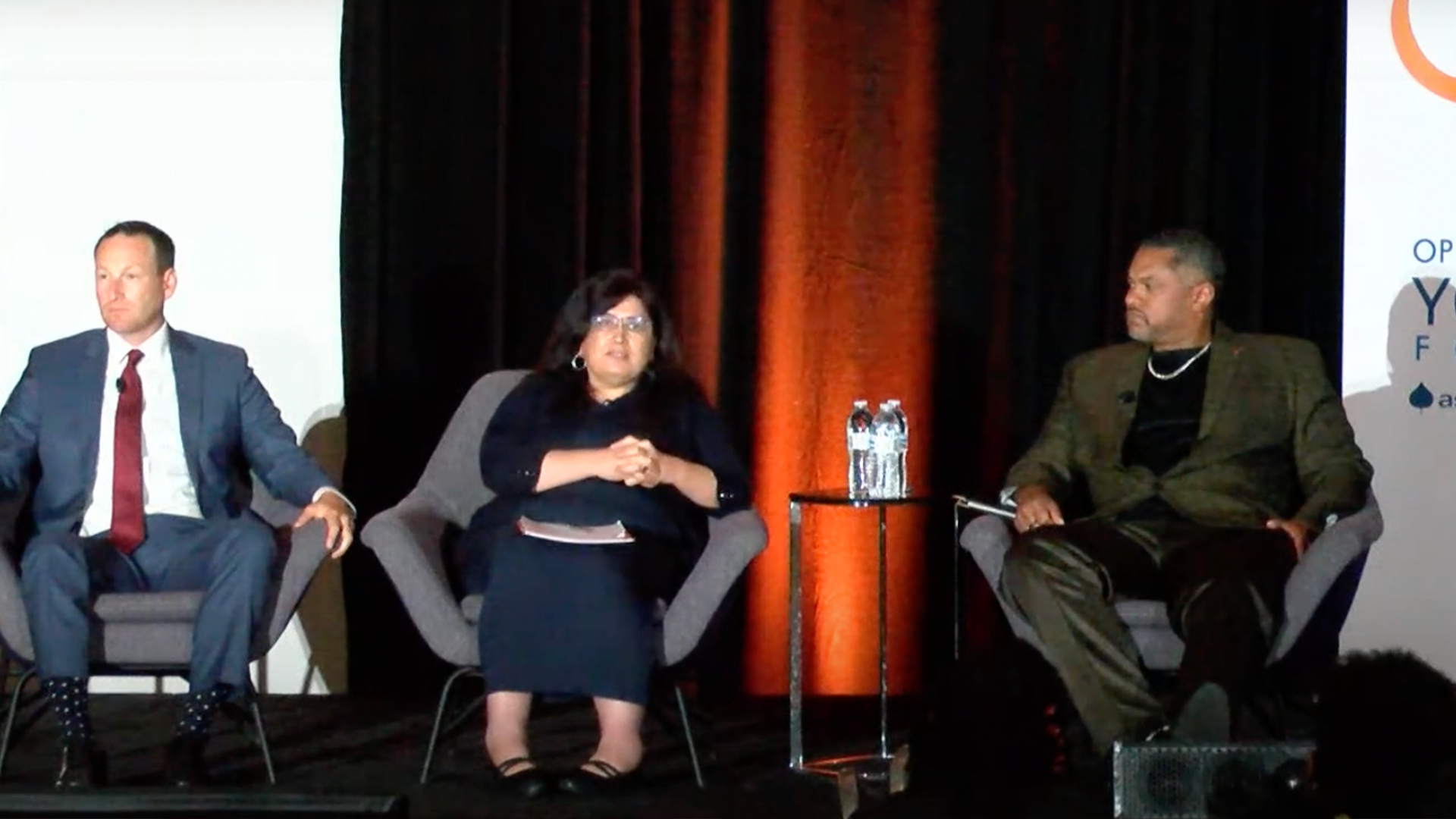 25 Apr

CLP-CYLC at the Aspen Opportunity Youth Forum

CLP-CYLC Executive Director Rosa M. García recently presented at the Aspen Opportunity Youth Forum Conference in San Francisco on May 25th. Rosa M. García participated on a plenary panel entitled "A Workforce That Works: California State Innovations Aimed at Improving Outcomes for Opportunity Youth. Rosa discussed how CLP-CYLC learn-and-earn career pathway programs are supporting Opportunity Youth and creating meaningful and purposeful job opportunities for them.

Rosa joined leaders from across the various systems that touch Opportunity Youth in California – including Jason Bell, faculty lecturer and director of Project Rebound at San Francisco State University, and Josh Fryday, chief service officer within the Office of  Governor Gavin Newsom.  Panelists lifted up state level innovations aimed at improving outcomes for Opportunity Youth in California. Rosa and the other panelists discussed accomplishments, challenges, and critical lessons from their work, including leveraging and braiding public and private funding to improve population level outcomes.